Articles
This section is still under construction. In this section you may find selected articles with experimental results having been obtained with the use of our equipment.
Oscillators
Ti:sapphire laser synchronised with femtosecond Yb pump laser via nonlinear pulse coupling in Ti:sapphire active medium
Femtosecond Er3+ fiber laser for application in an optical clock
Efficient source of femtosecond pulses and its use for broadband supercontinuum generation
Self-mode-locking in erbium-doped fibre lasers with saturable polymer film absorbers containing single-wall carbon nanotubes synthesised by the arc discharge method
Fabrication of superconducting nanowire single-photon detectors by nonlinear femtosecond optical lithography
Highly effective 525 nm femtosecond laser crosslinking of collagen and strengthening of a human donor cornea
Amplifiers
An atom probe tomography prototype with laser evaporation
Multiterawatt Hybrid (Solid/Gas) Femtosecond Systems in the Visible (Chapter 6 from High Energy and Short Pulse Lasers)
Femtosecond Laser Simulation Facility for SEE IC Testing
Diagnostics
Contrast degradation in a chirped-pulse amplifier due to generation of prepulses by postpulses
Components
Efficient amplification of a femtosecond Ti:sapphire laser with a ring regenerative amplifier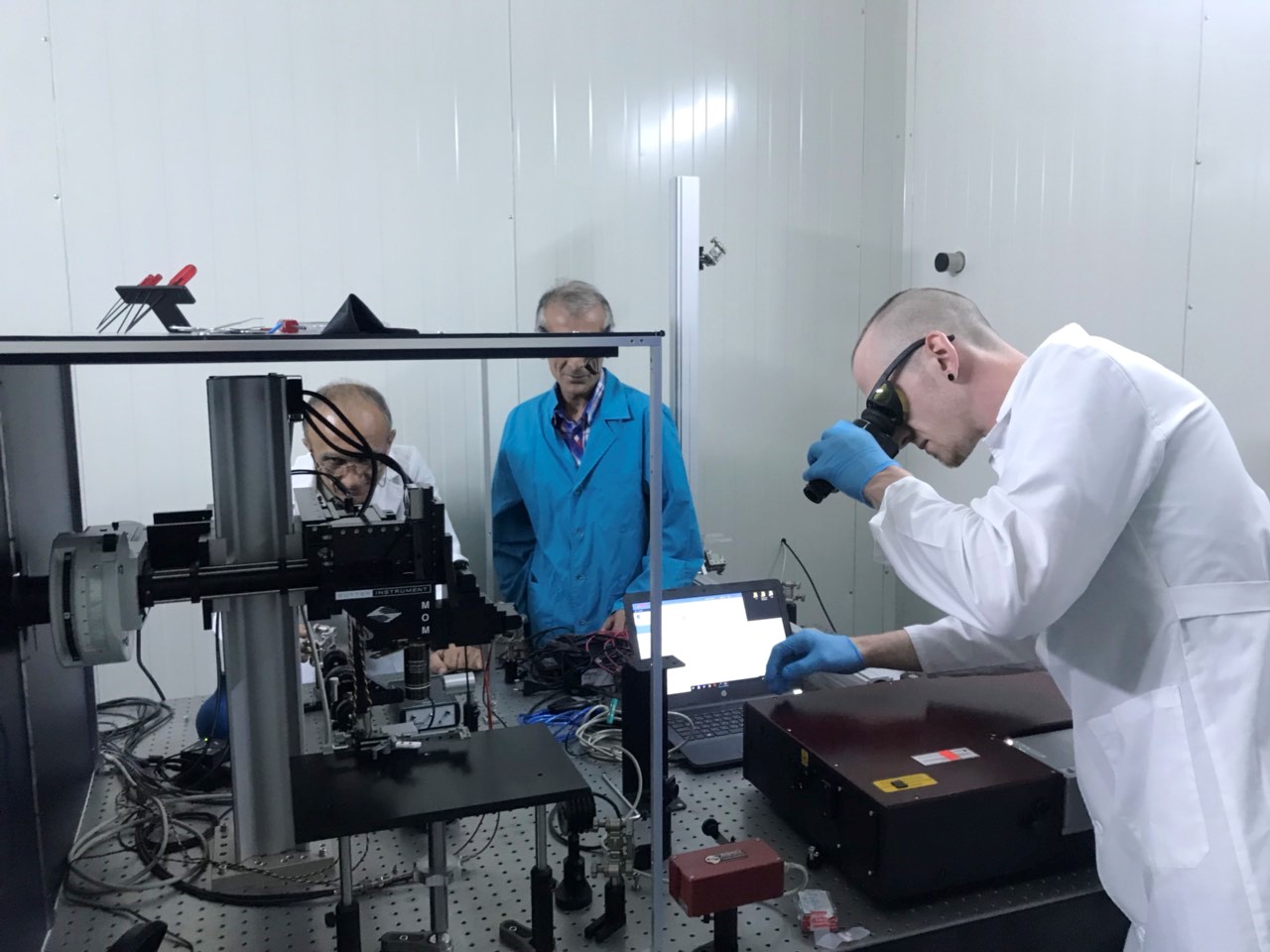 02.09.2019
The TiF-100ST-F6 femtosecond Ti:S oscillator with a built-in pump laser, also equipped with the ALock PLL electronics unit for pulse repetition rate locking to an external RF source has been installed at the Synchrotron Research Institute's CANDLE facility in Armenia. The setup has been developed and commercialized during the joint Russia-Armenia project supported by FASIE (Innovation […]
26.04.2019
Avesta will be participating in LASER World of Photonics 2019 trade show in Munich on June 24-27, our booth number is B3/338 (part of a joint Russian exposition space).