Articles
This section is still under construction. In this section you may find selected articles with experimental results having been obtained with the use of our equipment.
Oscillators
Ti:sapphire laser synchronised with femtosecond Yb pump laser via nonlinear pulse coupling in Ti:sapphire active medium
Femtosecond Er3+ fiber laser for application in an optical clock
Efficient source of femtosecond pulses and its use for broadband supercontinuum generation
Self-mode-locking in erbium-doped fibre lasers with saturable polymer film absorbers containing single-wall carbon nanotubes synthesised by the arc discharge method
Fabrication of superconducting nanowire single-photon detectors by nonlinear femtosecond optical lithography
Highly effective 525 nm femtosecond laser crosslinking of collagen and strengthening of a human donor cornea
Amplifiers
An atom probe tomography prototype with laser evaporation
Multiterawatt Hybrid (Solid/Gas) Femtosecond Systems in the Visible (Chapter 6 from High Energy and Short Pulse Lasers)
Femtosecond Laser Simulation Facility for SEE IC Testing
Diagnostics
Contrast degradation in a chirped-pulse amplifier due to generation of prepulses by postpulses
Components
Efficient amplification of a femtosecond Ti:sapphire laser with a ring regenerative amplifier
27.06.2018
Avesta is participating in Ultrafast Phenomena 2018 conference and tabletop exhibition in Hamburg, Germany (15-20 July). We would be glad to discuss any of the ongoing and future projects with the ultrafast community at our tabletop. Hope to see you soon!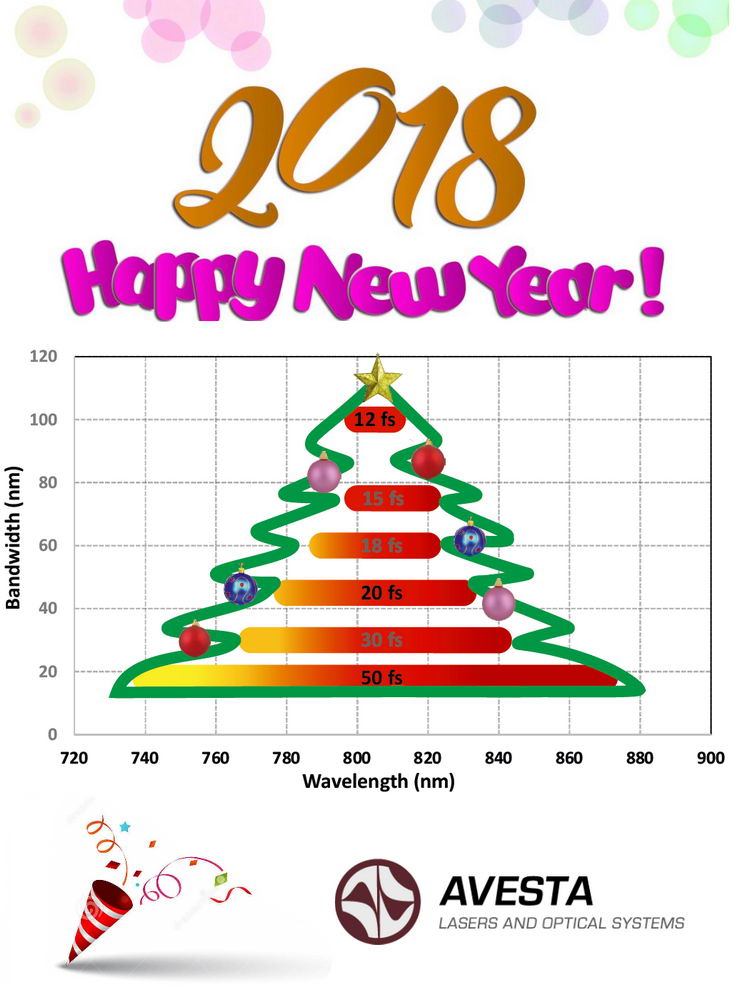 22.12.2017
Avesta's facilities will be closed for the New Year break from 30 Dec 2017 till 08 Jan 2018. We will resume all operations on 09 Jan 2018. However, we hope to provide periodic e-mail correspondence during the holidays. We wish you a fruitful and prosperous Year 2018!