Laser Kits. Femtosecond and Continuous Wave Laser Kits
The laser kit contains all necessary components for assembling a Ti:S or Cr:F mode-locked or CW solid-state laser system. The kit may be adapated to host other active crystal media.
 

TiF-Kit-20
TiF-Kit-50
TiF-Kit-100
CrF-Kit-65
Pulse duration

<20* fs

<50 fs

<100 fs

<65 fs

Wavelength tuning range

780-840 nm

740-950 nm

720-960 nm

1240-1270 nm

Output average power**

100-250 mW

100-500 mW

100-1000 mW

100-400 mW

* - TL pulse with external dispersion compensator;
** - depends on pump laser power.
A laser kit is a set of optical and mechanical components that contains all important elements of a continuous wave or a femtosecond solid-state laser for customer-specified configuration.
The TiF-Kit features a simpler semi-unfolded scheme than that of the TiF laser series, however, we can supply various custom configurations upon request. The system is pumped by a suitable commercial DPSS 532 nm pump laser. The output power of the system depends on the pump laser power.
The basic TiF-Kit system consists of:
- rigid optomechanical elements
- dielectric ultrafast cavity mirrors
- pump beam steering and focusing optics
- Ti:S crystal with adjustable mount and cooling circulation outlets
- manual prisms and tuning slit
- manual starter for mode-locking initiation
The system may be further equipped with optional components like:
- enclosure
- main breadboard with pump laser area
- thermostabilized breadboard
- pump laser cooling adapter
- USB tuning slit w. software
- Automatic starter w. pulse train output
- Integrated spectrometer and power meter
- CW tuning with manual or motorized BRF
- CW etalons
A simpler TiC-Kit set for building a continuous wave Ti:S laser system is also available. The CrF-Kits for mode-locked/CW Cr:F systems are available upon request.
The system may be further equipped with optional components like:
- enclosure
- main breadboard with pump laser area
- thermostabilized breadboard
- pump laser cooling adapter
- USB tuning slit w. software
- Automatic starter w. pulse train output
- Integrated spectrometer and power meter
- CW tuning with manual or motorized BRF
- CW etalons
Related products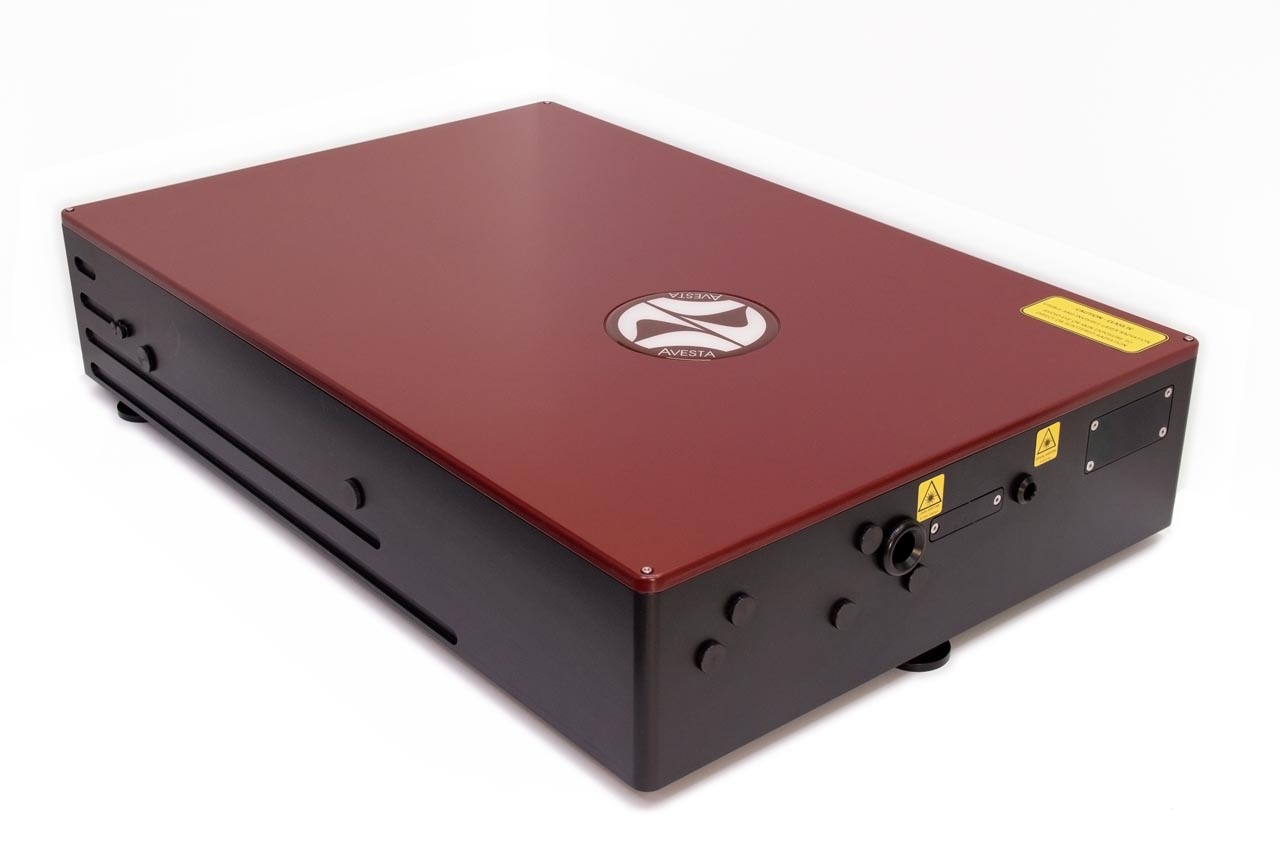 28.07.2020
We have ramped up the maximum available output power for the TiF-100 series to more than 3 Watts at 800 nm, 100 fs, 80 MHz. The tuning range has also been extended to 720-950 nm, while an optional modification that covers 850-1040 nm is also available. The system features a high-power low-noise integrated DPSS laser […]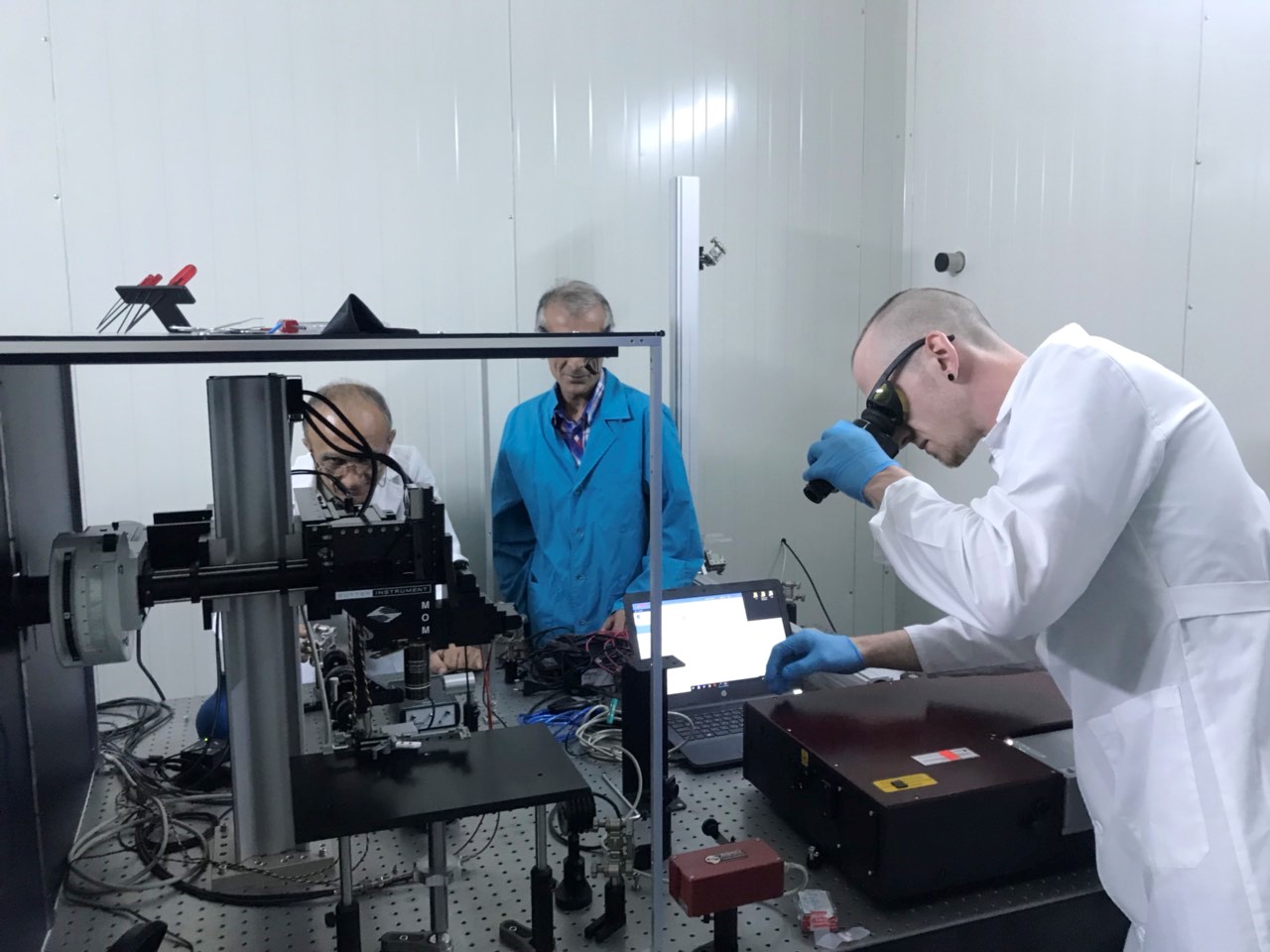 02.09.2019
The TiF-100ST-F6 femtosecond Ti:S oscillator with a built-in pump laser, also equipped with the ALock PLL electronics unit for pulse repetition rate locking to an external RF source has been installed at the Synchrotron Research Institute's CANDLE facility in Armenia. The setup has been developed and commercialized during the joint Russia-Armenia project supported by FASIE (Innovation […]