Tricolor. Multi-Channel Femtosecond Solid-State Laser
The Tricolor multi-channel femtosecond system has three inherently synchronized output channels with low relative jitter <1 fs.
Tricolor
Pulse duration (FWHM)

<200 fs at 1050 nm




<100 fs at 800 nm




<200 fs at 525 nm

Output wavelengths

1050+/-5 nm (fixed)




800+/-10 nm (fixed*)




525+/-2 nm (fixed)

Average output power, 
1050 nm only

>6 W

Average output power,
1050 and 525 nm simultaneously

>1.2 W at 1050 nm




>3 W at 525 nm

Average output power,
1050, 800 and 525 nm simultaneously

>1.2 W at 1050 nm




>300 mW at 800 nm




>300 mW at 525 nm

Pulse repetition rate

70 +/- 5 MHz (fixed)

Spatial mode

TEMoo

* - tunable upon request.
The Tricolor hybrid femtosecond laser has three output channels with different wavelengths. All channels are inherently synchronized to each other allowing for easy pump-probe and other experiments where precise temporal delay setting or pulse overlapping is a must. Generation of other wavelengths via sum frequency generation is also possible and optional layout may be supplied upon request.
This solid-state laser system incorporates a Ti:S oscillator unit that may offer tunable output wavelength for even greater versatility.
Related products
27.06.2018
Avesta is participating in Ultrafast Phenomena 2018 conference and tabletop exhibition in Hamburg, Germany (15-20 July). We would be glad to discuss any of the ongoing and future projects with the ultrafast community at our tabletop. Hope to see you soon!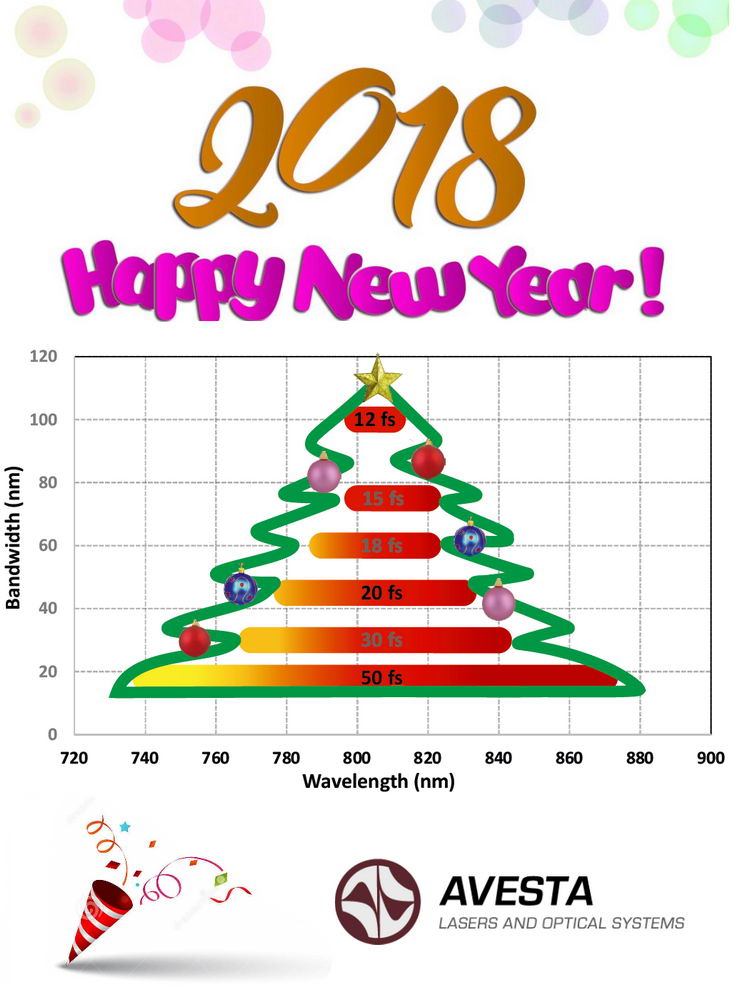 22.12.2017
Avesta's facilities will be closed for the New Year break from 30 Dec 2017 till 08 Jan 2018. We will resume all operations on 09 Jan 2018. However, we hope to provide periodic e-mail correspondence during the holidays. We wish you a fruitful and prosperous Year 2018!